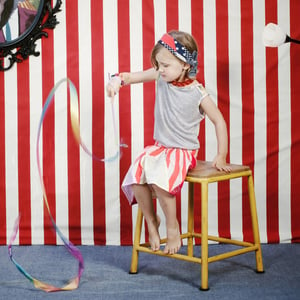 $

60.00
The fortune skirt predicts you want it.
Designed with festive bunting in mind, the skirt is constructed with triangle panels in bold colours.
Each garment is made ethically in Australia using the best quality cotton and rayon fabric's.
The fabric has then been hand screen printed in organic silver ink, by a local carbon neutral business.
Perfect for skipping, dancing and cartwheeling, this skirt will give the wearer good fortune always.